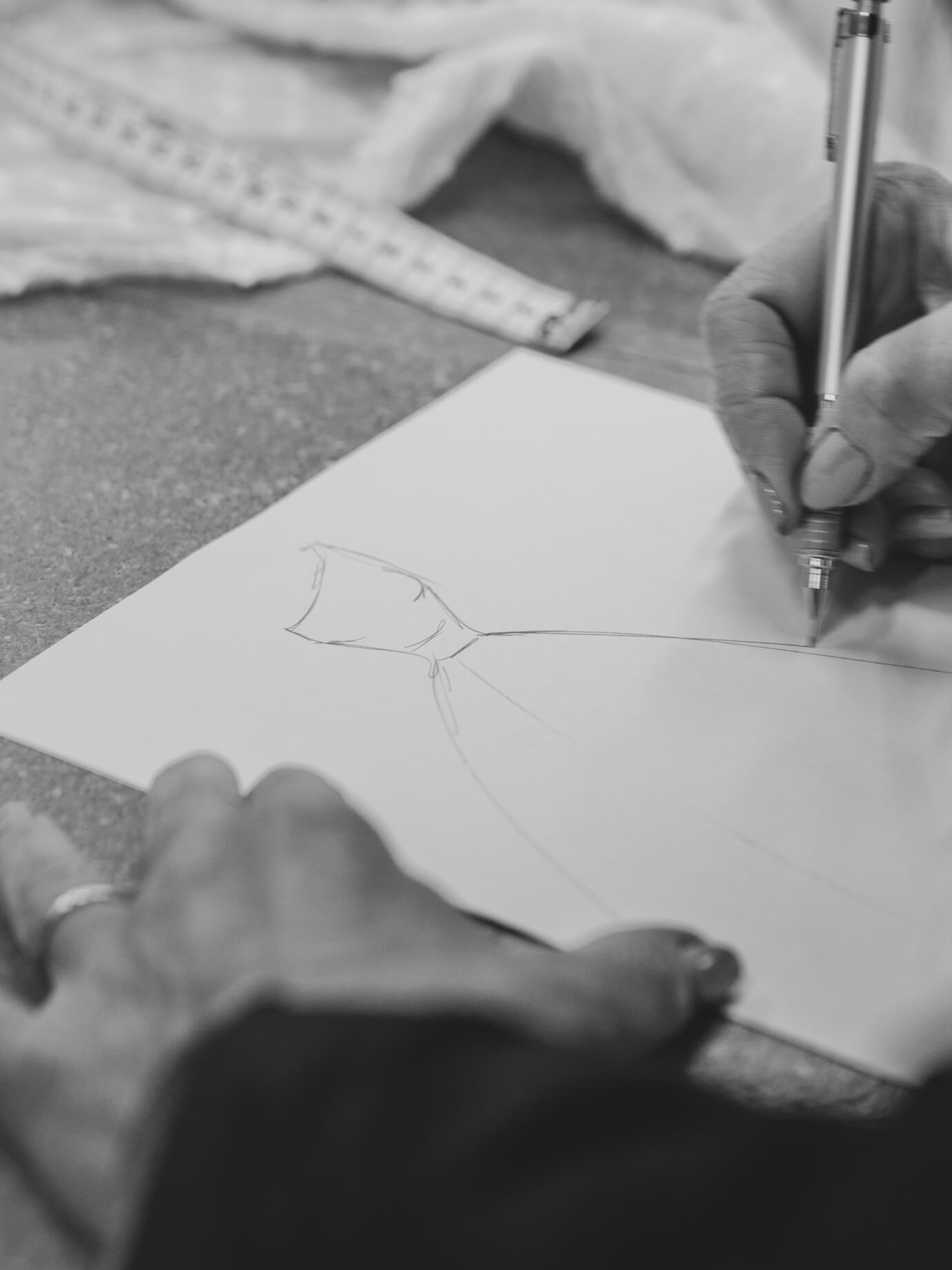 THE DRESS MAKES THE PERSONALITY OF EVERY WOMAN
"Clothing must speak of freedom. The bride must be comfortable and wear a tailor-made garment, in every sense: perfect for her physique and personality. Only when this occurs is she able to fully express herself and enhance the dress she is wearing".
Dario Mongioy, general manager.
The dress makes the personality of every woman: this is the common thread to all the creations, the ideal that has always inspired the designer. Elisabetta Polignano experiences the tailoring workshop first-hand every day: here tradition and stylistic innovation come together to give life to 100% Made in Italy dresses that she herself conceived, designed and made. Each model is unique and pursues perfection.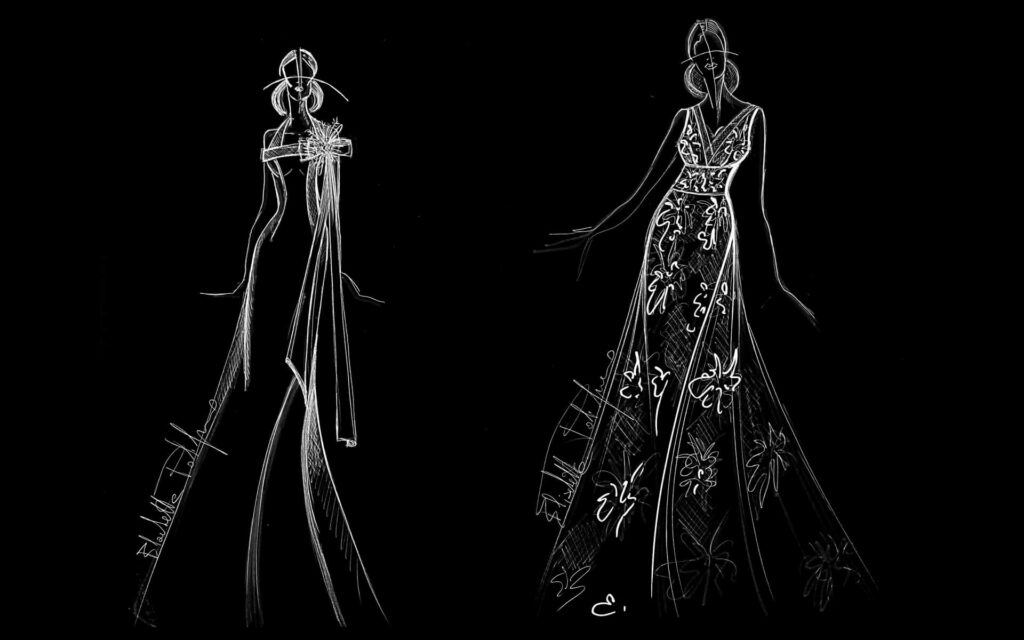 Inspiration
Every bride-to-be is a muse
Elisabetta finds inspiration for her creations from two inexhaustible sources. One is the reality that surrounds her, made up of interests, travel, reading, cinema, theatre and unusual everyday details. The other is the brides-to-be, whom she loves to meet personally to listen to their wishes and get a feel for their personalities. Elisabetta's empathy, dedication and attention to detail work in synch to honour and fully express the personality of her brides. The designer's creativity adds the final, all-personal touch that is pure magic.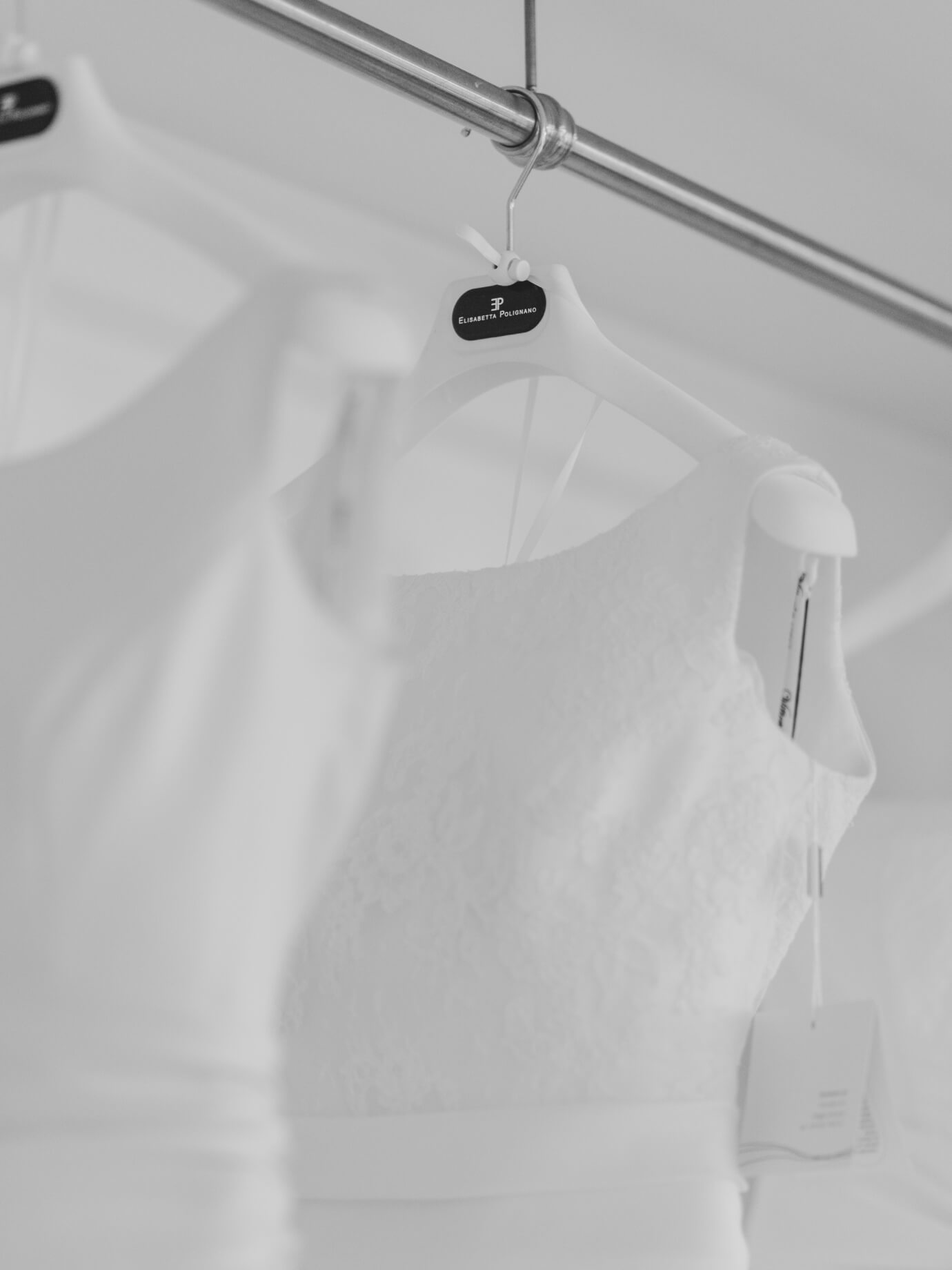 Our history
Nestled in the fiery land of the Murgia, famous for its ancient carnival and karstic caves, Putignano is the Italian capital of wedding dresses. And it was in this town rich in culture and tradition that Elisabetta Polignano was born.
The stylist in her emerged when she was a teen, and led her to work as an apprentice with various craft workshops. In these spaces, when she was not at school, she acquired the first secrets of the art of tailoring. At the age of 14, she decided to attend the school for fashion designers in Bari, where she created her first small collections of formal dresses for women and children.
From the capital of the wedding dress to the Italian capital of haute couture: as a young girl, Elisabetta moved to Milan to study architecture. And it is here that she observed and discovered those elements of elegance, rigour, research and experimentation that characterise her bridal creations today.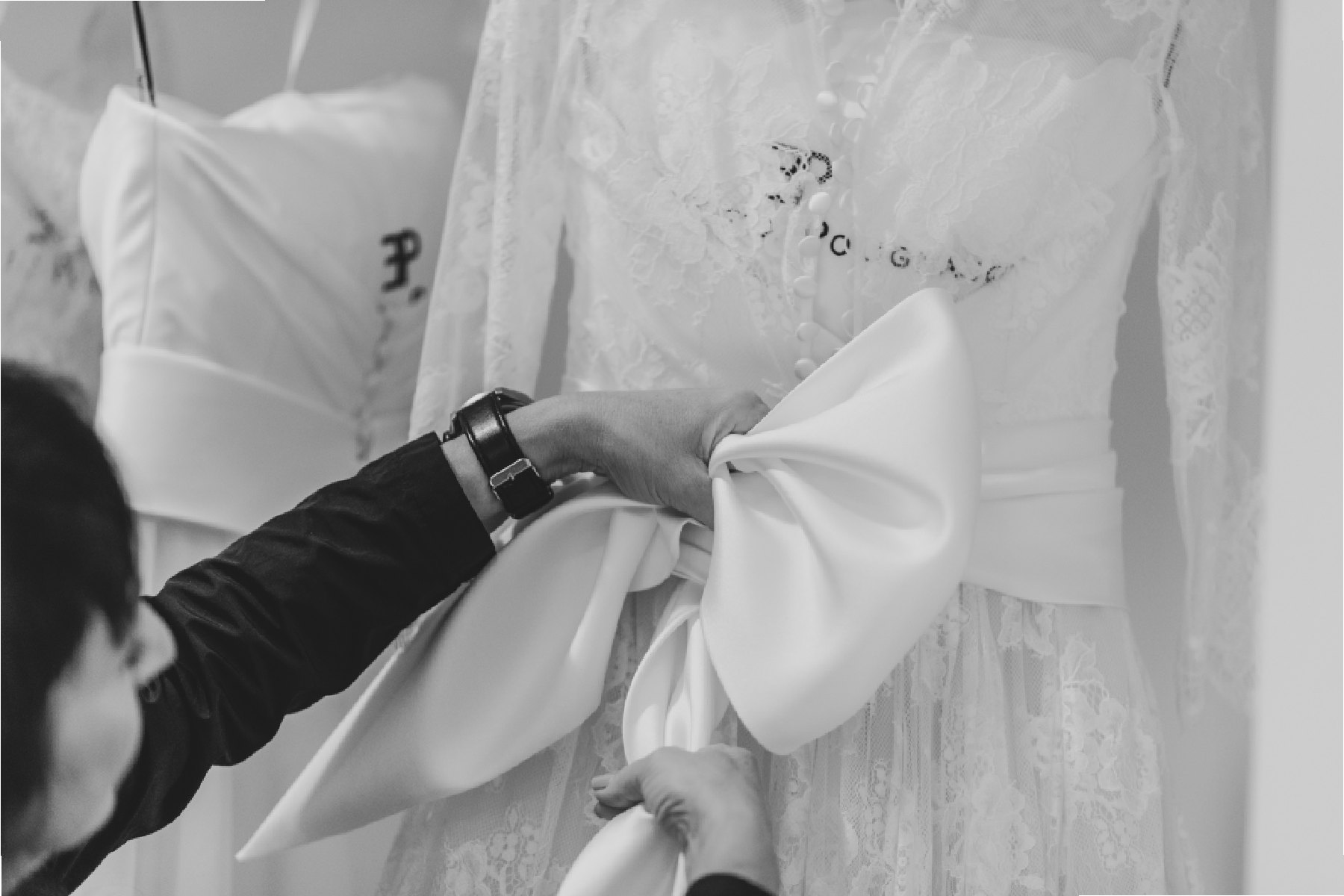 Italian achievement for an international brand
In 1997, the designer founded her company with Dario Mongioy – now General Manager – in Oleggio, where the brand's Head Quarter is still located today, a stone's throw from Lake Maggiore and close to Malpensa International Airport. Next to the workshop, offices and showroom, a fashion show room is dedicated to the presentation of its Collections.
An exquisitely Italian achievement, which has since led to 6 lines: EP Elisabetta Polignano, Vision, Signature, Vittoria Sposa, Joie de Vivre and Privée. Elisabetta Polignano's dresses can now be found in over 90 boutiques throughout Italy and in some of the most important ateliers in Japan, the United States, the Arab Emirates, Saudi Arabia and Korea.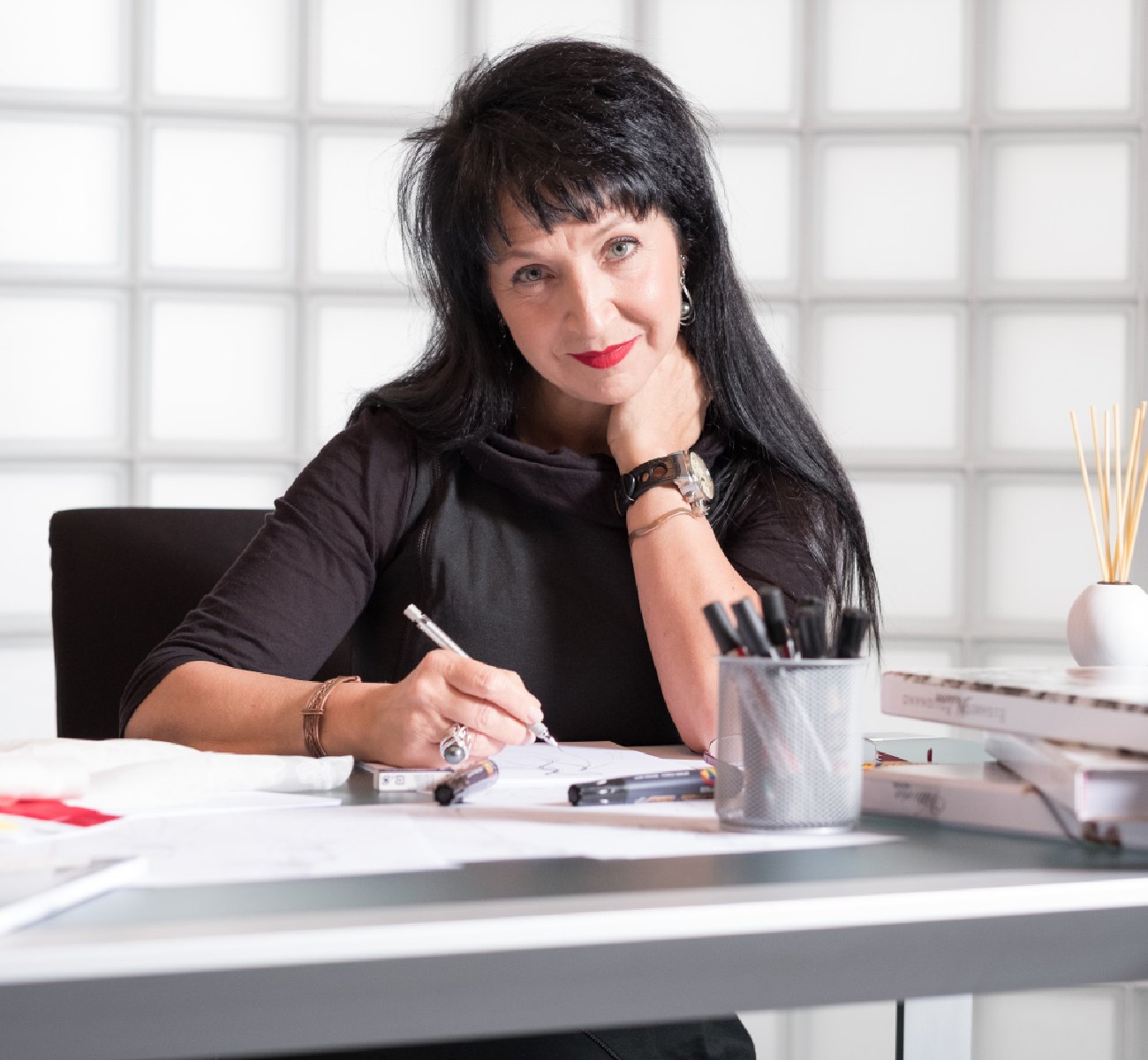 My personal credo has always been one of maximum commitment to the things I do. That is why I dedicate all of myself to my work, which is first and foremost a great passion. A passion that has accompanied me since childhood and which, like all great passions, demands from me and my collaborators absolute dedication, rigour, continuous research and a desire to always do better. This is my mission. The greatest satisfaction for me is to dress the women who honour me as their choice and to see and feel them fulfilled. I like to 'dress' their personality, because I have always believed that clothing dresses the personality more than the person. I feel a very strong emotion when I can capture this unique aspect of each bride and enhance it, helping to reinforce the conscious confidence of the beauty that every bride has within herself. This is the essence of my work'.
Elisabetta Polignano